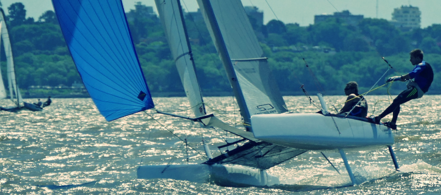 ​Welcome to Sailboxes.com

​



We build quality fiberglass

sailboxes and beach cat hull cradles

​​.

​

​



​



​

Trailex Trailer Cradles





The Trailex Trailer is an aluminium trailer with a wider cross beam. These High Performance/Beach Cat Hull Cradles are designed to fit a 2 3/8" cross beam and will work with the following boats:

Nacra Inter 17/18/20
Nacra Infusion F18
Goodall Design Capricorn and C2 F18's
Goodall Design Viper F16
Bimarre HT 18 Javelin
Any planning hull














Protect your hulls with this high-quality carpet surface, on a snug fiberglass mold.











"Kenny's concern to make sure I was satisfied with the product and how it was installed was refreshing. If you need a great looking sail box or hull cradles, and expect a pleasant business transaction, call Kenny Boudreaux." - Phillip Perkins


Purchase Trailex High Performance Hull Cradles

(1) Cradle $107.60 USD

(2) Cradles $204.00 USD

(4) Cradles $394.80 USD

Call me or use the contact form for shipping prices.


Any questions? Give Kenny a call at (504) 289 5645, or email
kenny@sailboxes.com