High Performance Cradle





These High Performance Catamaran Hull Cradles/Beach Cat Hull Cradles are appropriate for Nacra 15/17/18/20 or Infusion F18, Capricorn F18, Viper and Blade F16, Bimarre HT 18 Javelin, or any planing hull.













Our catamaran hull cradles are designed to be bolted directly to the cross bars of the trailer. They have marine grade carpet (color may vary) on top of hand laid molded fiberglass construction with a 2" channel.













This beach cat hull cradle is not pre-drilled and bolts are not included; drill through the cradle base and use 5/16" nuts and bolts long enough to fit through your trailer crossbar. Some skippers prefer to use an optional mounting method with these hull cradles without any attachment to the trailer cross arms. This is possible because the shape of the cradle base allows the high performance cradles to wrap around a 2 inch square arm, where they are held in place by the weight of the boat. These cradles can also used for cat trax and beach dollies, the 2" square channel fits perfectly over the 2" round tubes.















"When I ordered my Cat Trax Beach wheels and cradles from Murray's last year they actually told me "the cradles I would be getting were not really going to be up to par, that the manufacturer needed to create some new molds because the cradles they were getting were pretty rough". Sure enough when I got them I could see they were right. They also began to crack after only a few uses. The finish on Kenny's cradles is as smooth as glass, and they are much sturdier then the ones that came with my Cat Trax Wheels. I highly recommend them!" --- Sincerely,
Michael Aregood

The cradles are Great! Very good quality. --- Thanks, Dan Williams
Commodore, Kokokahi Sailing Club


Purchase High Performance Hull Cradles

(1) Cradle $105.60 USD

(2) Cradles $211.20 USD

(4) Cradles $422.40 USD


Call me or use the contact form for shipping prices.


Any questions? Give Kenny a call at (504) 289 5645, or email

kenny@sailboxes.com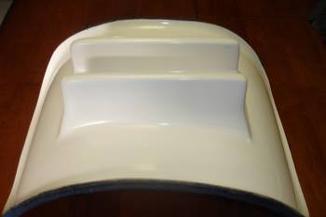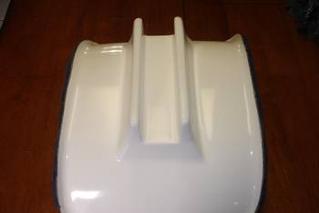 ​Welcome to Sailboxes.com

​



We build quality fiberglass

sailboxes and beach cat hull cradles

​​.

​

​



​