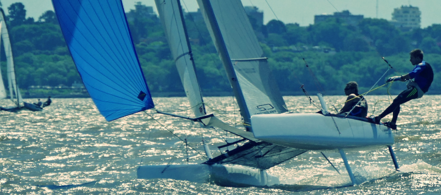 ​Welcome to Sailboxes.com

​



We build quality fiberglass

sailboxes and beach cat hull cradles

​​.

​

​



​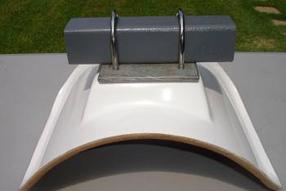 ​​​​

Hobie 18 Hull Cradles



​

Save your hulls with our custom padded fiberglass Beach Cat Hull Cradles instead of hard rollers or bunks. Our cradles are quality built of hand-laid fiberglass. These cradles are designed for Hobie Cat 18 and other rounded bottom catamarans.








Using hull cradles not only protects your catamaran but makes trailering much easier. When your catamaran sits on rollers it is hard to keep if from shifting right and left, requiring extra pressure or additional straps. When using cradles the boat sits firmly on its trailer.













"Trailering my boat has been a piece of cake, and "No More Dings". Fit and Finish are top quality! I'd recommend these cradles to anyone who trailers their boat, old or new…They'll save you in the long run. Great Job Kenny" - Darrell



Purchase Hobie 18 Hull Cradles

(1) Cradle $101.05 USD

(2) Cradles $202.10 USD

(4) Cradles $404.20 USD


​ Call me or use the contact form for shipping prices.

Any questions? Give Kenny a call at (504) 289 5645, or email kenny@sailboxes.com
​​